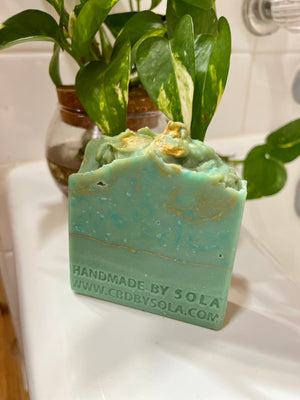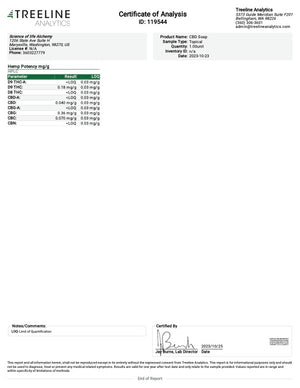 200mg CBD Butter Bar
This luxurious, lightly floral butter bar is formulated with natural botanicals and plant extracts to leave your skin feeling soft and hydrated. We incorporate 200mg of CBD soothe and calm your skin, restoring tone and texture. Great for all skin types.
Size approx: 8cm L x 2cm W x 8cm H
Made with Olive Oil, Coconut Oil, Sodium Hydroxide, Mango Butter, Shea Butter, Cocoa Butter, Castor Oil, Hemp CBD Extract, Fragrance Oil, Skin Safe Mica Colorant
This statement has not been evaluated by the Food and Drug Administration. This product is not intended to diagnose, treat, cure, or prevent any disease
Best soap ever!
This soap is amazing. The scent is perfection! We wish other sola products came in Zen scent. My husband's extra sensitive skin has really benefitted from this blend using its natural and handmade ingredients. His skin inflammation is significantly reduced! Stock up!!