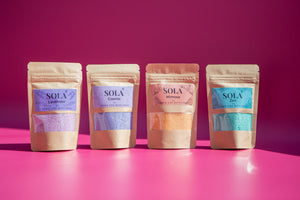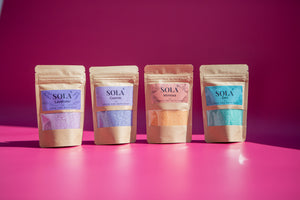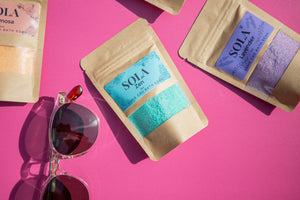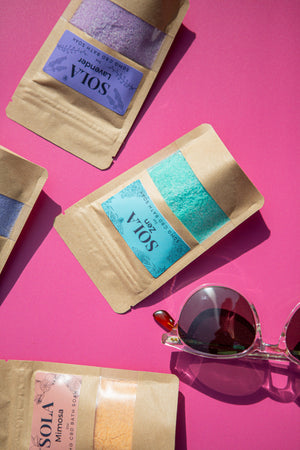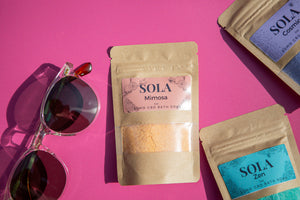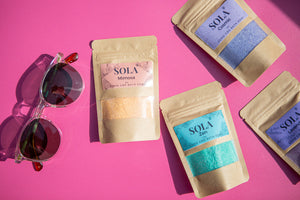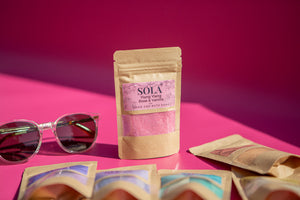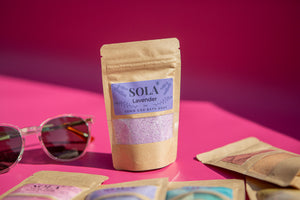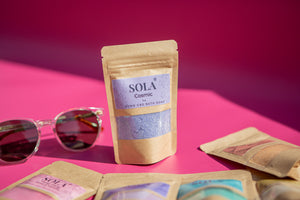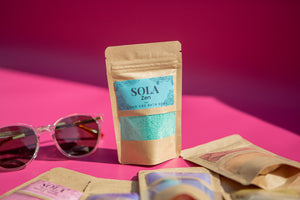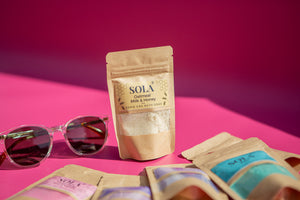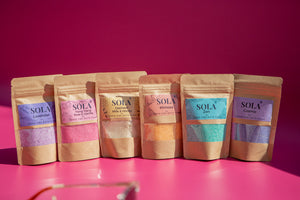 Relax and unwind in a luxuriously scented bath time experience with SOLA's signature bath soaks.  Skin rejuvenating plant oils leave your skin hydrated and protected. Rich in magnesium and broad-spectrum CBD to soothe muscle aches and relieve discomfort.  Detoxifies as it provides aromatherapy and physical sense of well-being.
Directions : Add to a running bath and soak for at least 20 minutes
Ingredients: Epsom Salt, Sodium Bicarbonate, Citric Acid, Grape Seed Oil, Olive Oil, Hemp CBD Extract, Witch Hazel, Polysorbate 80, Fragrance & Skin Safe Mica
 For external use only.  Avoid contact with eyes.
 Handcrafted in Washington
12oz/200mg
2oz/50mg