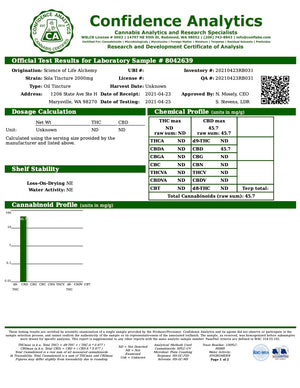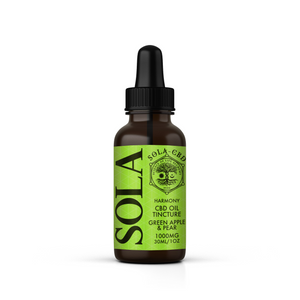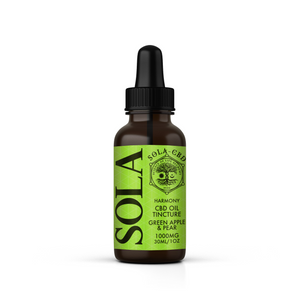 Harmony Green Apple & Pear Tincture
Harmony: Green Apple/Pear

 Everything shifts when you come into harmony with yourself.
Tinctures are designed to be taken sublingually (under the tongue) 1 or 2 times daily.  Sublingual dosing is the fastest delivery method as beneficial ingredients are absorbed quickly into the bloodstream and bypass the digestive system.  These tinctures are THC free and are mild in flavor.  Non stimulating and non-drowsy.  Great for daytime and nighttime use.
Ingredients:  Medium Chain Triglycerides (MCT Oil), Phytocannabinoid Rich Hemp Extract (CBD), natural flavor
 Warning: This hemp-based product contains  .0% THC. These statements have not been evaluated by the FDA.  Do not use if pregnant or lactating. Consult physician. This product is not intended to diagnose, treat, cure or prevent any disease.
Great product
Super light flavor. So far very happy with the product and customer service we received
Great for anxiety!
So far, this is doing wonders for my anxiety! I only do a half dose or quarter dose most of the time and follow it up with an act of self-care to help mellow me out (a bath, cooking, knitting, or an episode of Bob Ross, etc). I take this mostly for my anxiety, but I've noticed that it's also helping with my chronic back/hip pain, reduces the severity of my migraines, helps with low appetite (caused by my migraine control meds), and helps a little with my sleep. Great product all around!
2500 bottle
The amount of relief I receive from this tincture is well worth the approximate $3 a day price point.