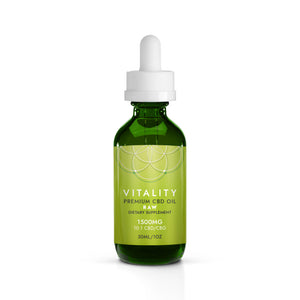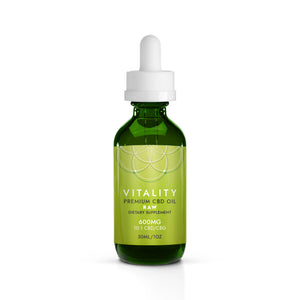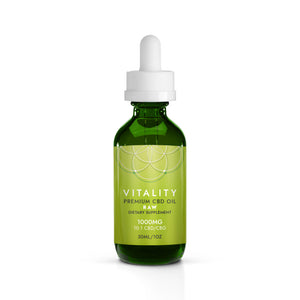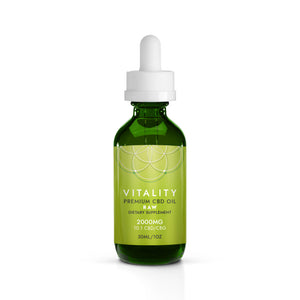 Vitality Raw/Unflavored Olive Oil Tincture
Regular price
$39.99
Sale price
$39.99
Tinctures are designed to be taken sublingually (under the tongue) 1 or 2 times daily.  Sublingual dosing is the fastest delivery method as beneficial ingredients are absorbed quickly into the bloodstream and bypass the digestive system.  These tinctures are THC free and made with an olive oil base.  Rich in antioxidants.  High CBD & CBG.  Safe for people & pets.  Severe symptom formula.
30 Servings 
Serving Size: 1ml
10:1 CBD/CBG
Directions:  Take 1-2 times per day.  Place 1ml under the tongue and hold for approximately 1 minute.  Swallow any remaining oil.
 INGREDIENTS:  OLIVE OIL, PHYTOCANNABINOID RICH HEMP EXTRACT (CBD/CBG)
 Warning: This hemp-based product contains  .0% THC. These statements have not been evaluated by the FDA.  Do not use if pregnant or lactating. Consult physician. This product is not intended to diagnose, treat, cure or prevent any disease.