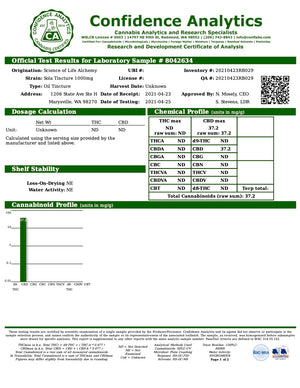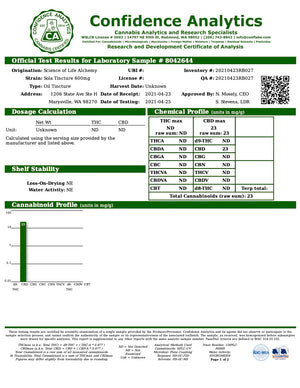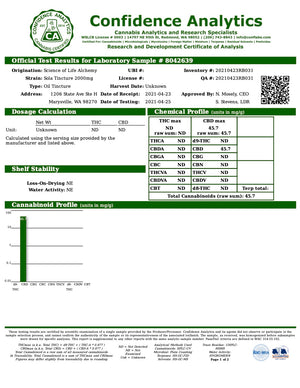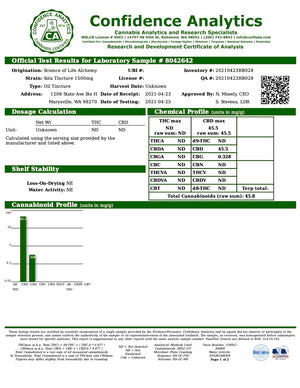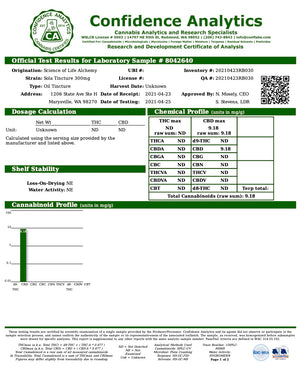 Tranquility Passion Fruit Tincture
Regular price
$27.99
Sale price
$27.99
Tinctures are designed to be taken sublingually (under the tongue) 1 or 2 times daily.  Sublingual dosing is the fastest delivery method as beneficial ingredients are absorbed quickly into the bloodstream and bypass the digestive system.  These tinctures are THC free and are mild in flavor.  Non stimulating and non-drowsy.  Great for daytime and nighttime use.
Ingredients:  Medium Chain Triglycerides (MCT Oil), Phytocannabinoid Rich Hemp Extract (CBD), natural flavor
Warning: This hemp-based product contains  .0% THC. These statements have not been evaluated by the FDA.  Do not use if pregnant or lactating. Consult physician. This product is not intended to diagnose, treat, cure or prevent any disease.
Tranquility Passion Fruit Tincture is Awesome !!
Tranquility Passion Fruit Tincture has helped ease my stress especially at night before going to sleep. I definitely would suggest taking this at night for those whom have trouble sleeping. I took the smallest dose since I haven't tried cbd tinctures before and I was able to focus more during the day on tasks needed to be completed.
Totally recommend your products.
Your CBD was recommended by a family member for my back pain. It has helped tremendously and has increased my quality of life. Thank you.