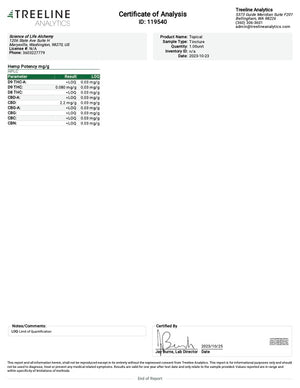 Passion Personal Lubricant - 300mg CBD


Do it with passion or not at all!
Passion intimate lubricant has incredible slip and texture!  It may take up to 20 minutes for this product to take full effect, so indulge in foreplay until you experience a localized sensation. CBD is non-intoxicating, but you may experience a pleasant localized feeling.
Directions: Apply liberally 20 minutes before intercourse.  Reapply as desired.  Wash with mild soap and water.
Ingredients: Water, Hemp Derived Full-Spectrum CBD, Propanediol, Hydroxypropyl, Sodium Benzoate, Hydroxyethylcellulose, Potassium Sorbate, Xanthan Gum, Citric Acid, Methylcellulose
The statements made regarding these products, have not been evaluated by the food and drug administration. The efficacy of these products has not been confirmed by FDA approved research. These products are not intended to diagnose, cure, treat, or prevent any disease.